What you're missing when you design your own website.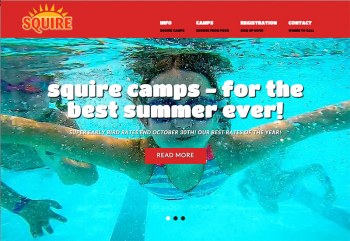 A recent trend for small businesses is designing your own website. It may seem easy and possibly even look ok when you're done but there's a lot you may not realize your missing and unaware of how it might actually work against you. The money you save by doing it yourself might be better spent hiring a professional.
The difference is just having a website online and getting results from your website. Just about anyone can put a site online, but then what? It's not magic. If you're a start-up business or a single professional just beginning, no one will know you—no offense, but it's a big world out there. Even locally, there are many competitors occupying space in a search result. Unless you know how to get your site found in searches, you won't get very far.
That's one aspect- search engine optimization. Another issue is what people will do once they find you—IF they find you. There are fundamentals in web design that have been developed over time. The Internet has been around for about 20 years now and most of us have at least one device to browse online for any number of reasons. Most of those destinations are websites. Facebook, Twitter, Instagram, and Pinterest all have a place but those should be supporting your website, not taking its place. What do you know about getting visitors to contact you if they find your site?
All of it may look easy from the outside but most of your good user experiences are the product of hours and hours of development, user testing, and solid user interface design. That's the trick- making it look simple. It's not. An effective website that will bring you customers, raise awareness, or sell online is usually designed by a professional website designer. Better yet, one with marketing and sales experience to return a profit on your investment.
It is an investment in your business, not just a thing to have like a business card. Done properly, it's out there 24/7 making your pitch, answering questions, and collecting data for you that will turn into solid leads. So, if you've designed your own site with wix or weebly or squarespace, or even WordPress, and you're wondering why nobody visits, you now have a bit of insight. This article only scratches the surface. Call us or contact us online to find out more. It doesn't have to break the bank, either. Look at it as an investment that enhances your business, presents your business in the best possible light, and will actually make you money.
Our clients say...
"LOVE, LOVE, LOVE"
—Amy Cohen, Owner, Inspired Perspectives, LLC, Jacksonville, FL