Website Design in Saint Augustine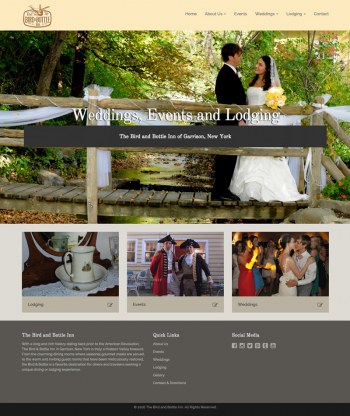 Our primary concern for any website we design is that it is effective for our clients. Regardless of how it looks, or what audience we target, a website must provide a return on our clients' investment. 
GO2 Media Design, Inc., is now in St. Augustine, Florida serving the surrounding areas including Jacksonville. We offer our full menu of services to those in the region of St. Augustine, Orange Park, Anastasia Island, St. Augustine Beach, Palatka, Palm Coast, Daytona and most communities in the area.
Our New York clients can confirm years of reliable service and award winning design. We help those clients build and improve their businesses throughout the Untied States. The global reach can be yours or if you would prefer to stay local, we can point new business to your presence online. 
If you're looking for a fantastic CMS site, we are experts in Drupal design and development. Look at our Drupal portfolio. We also provide service and design for WordPress.
It's time to upgrade your website to a responsive design to accommodate all browsers on all devices, so take a look at our responsive examples and give us a call. Take advantage of Google's latest effort to make responsive sites higher in search result pages.
Looking for responsive bootstrap sites with parallax scrolling and other dynamic effects? Take a look here.
Our clients say...
"Our website has become an integral part of our business."
—Rich Greenwald, President