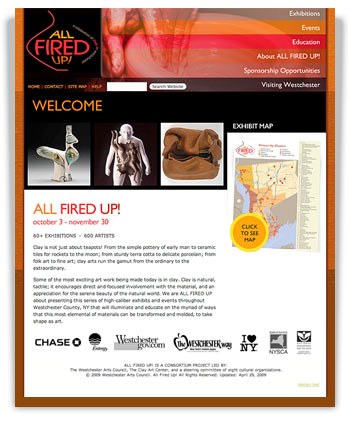 We had the great pleasure of designing and developing this website for the county-wide group art exhibit. Provided with a style guide, we went to work with logos, typography, and a color palette to create the finished website.
We worked with the WAC staff to adjust and edit the layouts and CMS admin to fine tune the site. We had the challenge of arranging a variety of content and keep it streamlined and manageable.
The success of the site was widespread and recently awarded a Big W from the Advertising Club of Westchester for Interactive Media: Non-Profit Website. We are fortunate to work with great people, well designed content, and recognition from our peers.