Schooner's Seafood House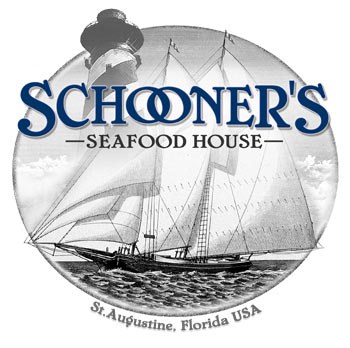 Schooner's Seafood House is THE BEST restaurant in St. Augustine, Florida. Well, ok- we're very partial since they are family. Even still, they do have one of the best menus in town- stop in and see for yourself. We do every chance we get.
We combined some classic illustration sources with some stylish type design to create the familiar logo that represents hearty dinners from the bountiful sea. You can almost smell the salty sea air...
Our clients say...
"LOVE, LOVE, LOVE"
—Amy Cohen, Owner, Inspired Perspectives, LLC, Jacksonville, FL