"What website is not a showcase", you might ask? We design and build all types of websites but the ones we call showcase sites are primarily solid business websites that have a typical group of pages and then a section or two that display their product and/or services. These are not e-commerce sites, nor are they catalog sites. They very simply and directly "showcase" their offerings and include information about the company and contact information.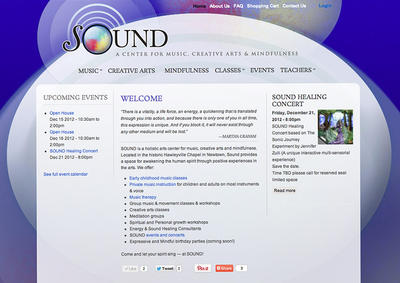 SOUND is a website that will grow on you. Organic looking, easy to navigate, and loaded with interesting bits of content—this site is one of our finest e-commerce websites. We look forward to watching the site grow along with this new business. If you love the arts, you should check this out. Browse the site here.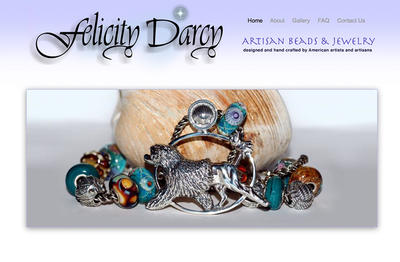 Sometimes the subject matter of a site is the predominant look of the site and sets the style. Felicity Darcy is a website that is elegantly simple, letting the glimmering, shimmering silver and glass jewelry stand out. This Drupal 7 E-Commerce began taking orders the day it was published and we were thrilled to see it happening. Take your business online and show it to the world. Ask us how.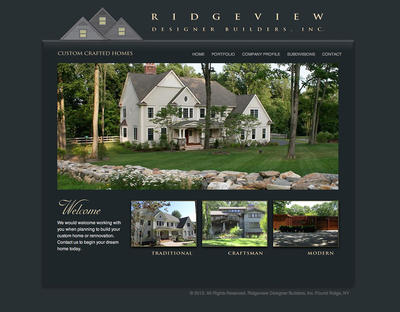 Websites give businesses the advantage of showing what they do to the rest of the world. Many photos of their work make Ridgeview Designer Builders' website a fantastic showcase of craftsmanship and design. Most of us would love to inhabit any of the houses they build. Browse the website, you will be impressed.
This site is built on Drupal 7 with a custom theme with heavy use of Views and Views Slideshow.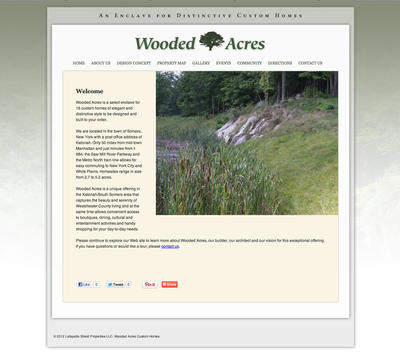 How do you sell homesites online? Many beautiful photos. Wooded Acres Custom Homes website showcases a beautiful, new 16-lot subdivision in Westchester county. Simplicity is the key to this new online presence. Browse the website, you will see what we mean.
This site is built on Drupal 7 with a custom theme with heavy use of Views and Views Slideshow.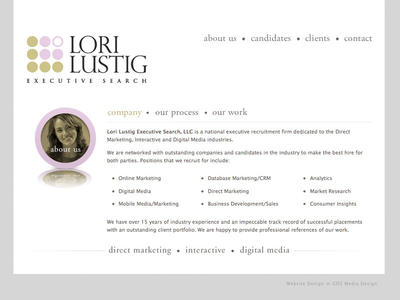 There are some websites that make fantastic examples of how less makes more impact. We worked with Lori Lustig on this site closely and it was relatively easy because she was so decisive, knowing exactly what she wanted. We are both extremely happy with the results.
This site contains examples of some very elegant Flash animation. We are of the opinion that a Flash intro should be engaging and not invite a visitor to "skip" it. We will typically argue to build the intro directly into the home page to increase usability, allowing visitors to navigate from the very first screen.
Lori's logo won a Big W Bronze award in 2008 since it was completed prior to the launch of the site, and we were honored twice with this job when the website was also awarded a Big W Silver in 2009. Visit the site online.