We're not just green friendly, we're married to green. Catalog websites reduce the need for paper. Reprint 20,000 catalogs? No way- Deliver them by trucks with big bad carbon footprints? No way- Add item after item and deliver online to the entire world in seconds... yes, oh yes... now that is about as green as it gets. Feel good about your catalog in a whole new way. Oh, and if someone really needs to print some pages? Well, that's their footprint- not yours. (Maybe suggest print on used paper???) ;-)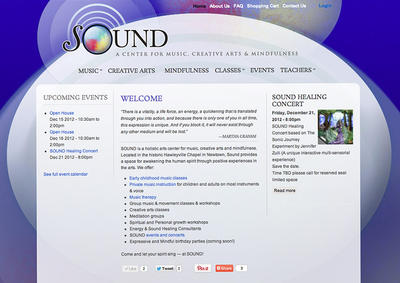 SOUND is a website that will grow on you. Organic looking, easy to navigate, and loaded with interesting bits of content—this site is one of our finest e-commerce websites. We look forward to watching the site grow along with this new business. If you love the arts, you should check this out. Browse the site here.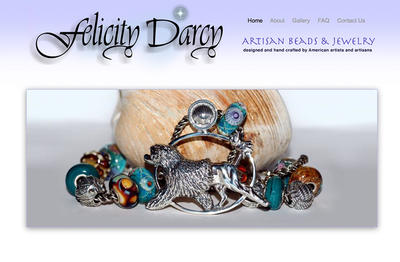 Sometimes the subject matter of a site is the predominant look of the site and sets the style. Felicity Darcy is a website that is elegantly simple, letting the glimmering, shimmering silver and glass jewelry stand out. This Drupal 7 E-Commerce began taking orders the day it was published and we were thrilled to see it happening. Take your business online and show it to the world. Ask us how.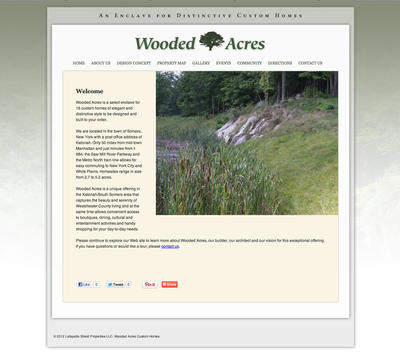 How do you sell homesites online? Many beautiful photos. Wooded Acres Custom Homes website showcases a beautiful, new 16-lot subdivision in Westchester county. Simplicity is the key to this new online presence. Browse the website, you will see what we mean.
This site is built on Drupal 7 with a custom theme with heavy use of Views and Views Slideshow.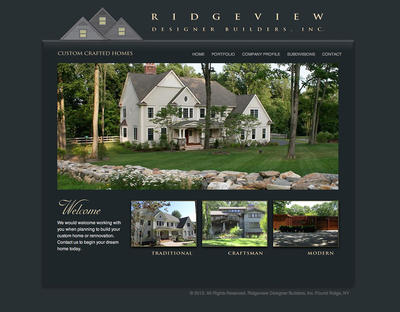 Websites give businesses the advantage of showing what they do to the rest of the world. Many photos of their work make Ridgeview Designer Builders' website a fantastic showcase of craftsmanship and design. Most of us would love to inhabit any of the houses they build. Browse the website, you will be impressed.
This site is built on Drupal 7 with a custom theme with heavy use of Views and Views Slideshow.
Knowing Science is a new science curriculum for Pre-Kindergarten through Second grade students. Designed for the classroom or homeschooling scenarios.
We had the great fortune of being selected to develop illustrations and the eventual website for this new science curriculum that teaches science standards at the earliest levels of education. We love science and technology and we're all for better education for everyone, a win-win situation.
The site uses Drupal CMS to provide flexible content creation, editing, and management. The e-commerce engine is provided by Ubercart, which we feel is one of the most streamlined and efficient shopping cart experiences. The look and feel of the site was intended to be clean and uncluttered leaving focus directly on the subject and not the site itself.
Visit the site online at knowingscience.com