We searched for years to bring our clients an e-commerce solution that was a part of their website. Not a shopping cart that "sort of looked like" their website, but a truly integrated, seamless transition e-commerce website that had the best usability, easy check out sequence, and an elegant and comprehensive back end administrative section that felt like home. We now use Drupal and Ubercart exclusively to bring our online retail clients all of that and more. We would love to show you how good it can be, just call us and ask.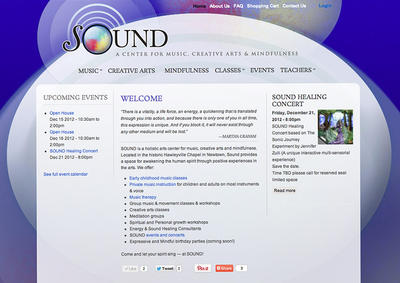 SOUND is a website that will grow on you. Organic looking, easy to navigate, and loaded with interesting bits of content—this site is one of our finest e-commerce websites. We look forward to watching the site grow along with this new business. If you love the arts, you should check this out. Browse the site here.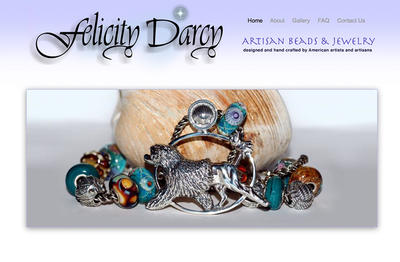 Sometimes the subject matter of a site is the predominant look of the site and sets the style. Felicity Darcy is a website that is elegantly simple, letting the glimmering, shimmering silver and glass jewelry stand out. This Drupal 7 E-Commerce began taking orders the day it was published and we were thrilled to see it happening. Take your business online and show it to the world. Ask us how.
Knowing Science is a new science curriculum for Pre-Kindergarten through Second grade students. Designed for the classroom or homeschooling scenarios.
We had the great fortune of being selected to develop illustrations and the eventual website for this new science curriculum that teaches science standards at the earliest levels of education. We love science and technology and we're all for better education for everyone, a win-win situation.
The site uses Drupal CMS to provide flexible content creation, editing, and management. The e-commerce engine is provided by Ubercart, which we feel is one of the most streamlined and efficient shopping cart experiences. The look and feel of the site was intended to be clean and uncluttered leaving focus directly on the subject and not the site itself.
Visit the site online at knowingscience.com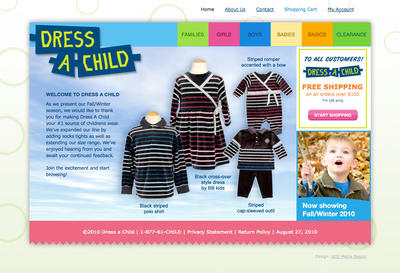 Through a strategic partnership with Eurokids, we created a website for an e-commerce start-up business selling children's clothing and accessories. Dress A Child is an online presence that is supported by a print catalog in addition to SEO. The site went online in early February, 2010 and began taking orders immediately.
The site is built on Drupal 6.x using Ubercart as a comprehensive E-commerce solution and PayPal as the integrated gateway and merchant bank. Dress A Child utilizes many of the features within the online store including product attributes to offer size and style variations and discount coupons.